25-06-2020, 04:54 AM (This post was last modified: 25-06-2020, 05:05 AM by Piixan Kay.)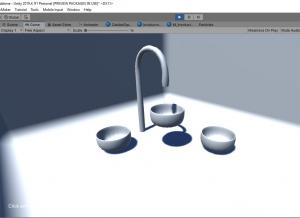 Working with the URP I can see the fluid in the editor window but not in the game. I tried to change the resource in the define version (obi.asmde)
from com.unity.render-pipelines.lightweight to com.unity.render-pipelines.universal but no result.
It looks ok in editor, but no rendering in game screen.
Curiously the game rendering activates when splitting side to side the game and editor windows. (image).
I´m using the faucet example scene.
Maybe something to do manually because of the LRWP-URP change?


Any idea or guide on the implementation of Obi Fluid with the URP?


Unity 2019.4
[b]

Obi 5.3
[/b]