24-06-2022, 01:43 AM (This post was last modified: 24-06-2022, 02:23 AM by facaelectrica.)
Not sure how to phrase it, some images to explain what I'm running into.
I've created a relatively simple shape: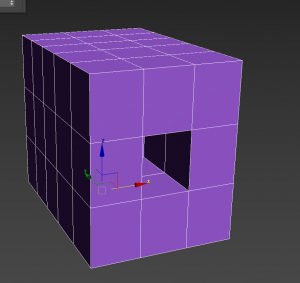 Created a blueprint: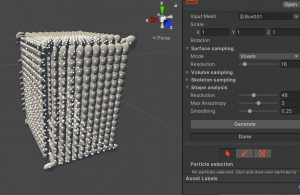 But no matter what I do, even copying the values you've added to your objects when I run the game, it just falls flat (next to your example ball):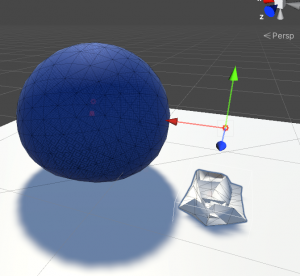 Why doesn't it stay more solid? What values should I be looking at?
---
And some additional questions about the workflow:
1) I don't quite get the advantages behind doing smaller or bigger particles besides having a more precise shape and what I assume are more expensive calculations.
Do they affect the properties of the object? I read this paragraph but there aren't examples or anything precise about how it translates to practical examples:
Higher resolution leads to more particles and clusters being generated, making it more difficult to keep their shape. So given the same solver settings, high-resolution softbodies will be softer than low-resolution ones.
2) What is the advantage between voxels or vertices when creating the blueprint? In my situation, I'm trying to get an object with an inner pocket to work as a softbody, so should I use vertices? I can still get some precision with voxels and increased resolution, is it preferable to go that way?
3) From what I understood, once the particles are generated, they will get connected (blue lines) between each other. Is there a way to control that level of connection? The ObiSoftBodySkinner has a "Skinning Max Distance", is that what it does? And if so, how can I visualize it?
4)Is it possible to visualize how the blueprint is being skinned in relation to the object(s) in the viewport?